With single-digit temperatures and plenty of snow the last few weeks, I have been all about comfort food. This season, this has meant a lot of soup, pasta, and anything with chicken. Here are the five recipes I have had on repeat lately:
/ / One
Creamy Southwest Chicken Chowder
This is one of Christopher's favorite recipes, and I love it because it's easy to make and super delicious.
/ / Two
Chicken Carbonara
I love eating chicken carbonara any time of the year, but it feels like comfort food during the winter.
/ / Three
Crockpot Chicken Taco Chili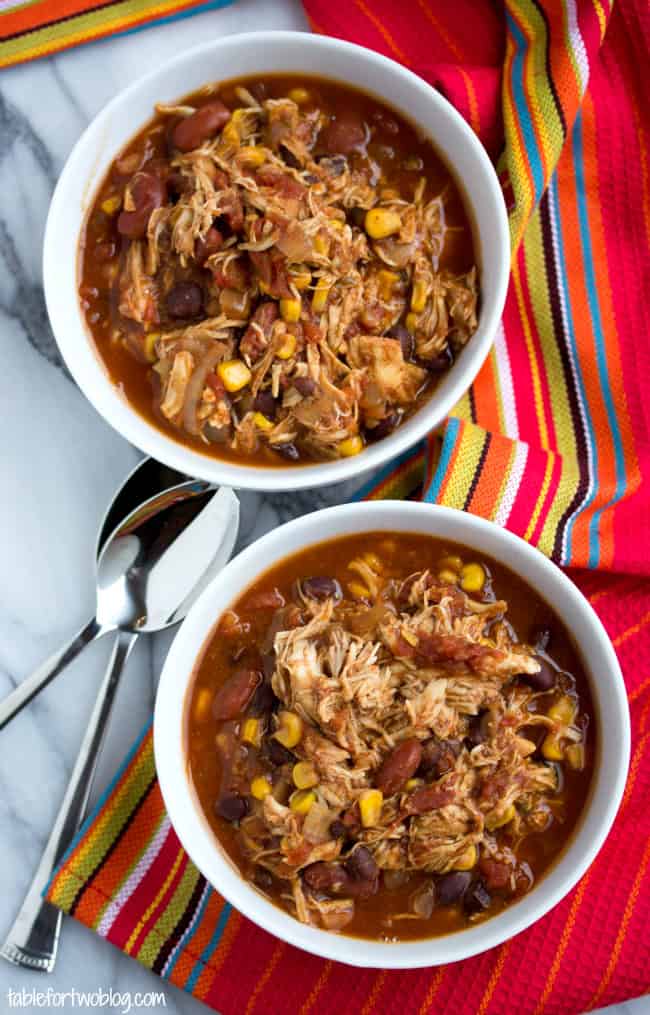 You all know I love a good crockpot recipe, and this crockpot chicken taco chili has been great when I went chicken chili instead of
beef or turkey chili
. (Of course, I also love to make our
quick and easy chicken chili recipe
).
/ / Four
Tex-Mex Chicken and Quinoa Soup
This soup is perfect for when I really miss Tex-Mex.
/ / Five
Roasted Chicken & Sweet Potato Risotto
Christopher loves sweet potatoes, so this dish was a hit in our house!
I love trying out new recipes! What are you making this winter?
Hope y'all have a wonderful weekend!