Well, it looks like three books a month is the magic number right now. We spent most of April packing, moving, and unpacking, so I was glad to get even a little reading done. The good news is I liked all three reads, and I'm excited to share them with y'all.
The Holiday Cottage by the Sea by Holly Martin
(c/o NetGalley)
Holly Martin is one of my favorite chick lit authors. The romance is sweet, and the beautiful sea village settings are always lovely. This one isn't one of my favorites of hers-I think it got a little repetitive-but I still enjoyed it and will read the next book in the series!
The House Swap by Rebecca Fleet
(c/o Penguin First to Read)
It took me a while to get into this book. I don't think it's fair to call it a thriller-it's more of a drama. The plot was unique, though, and I really liked the second half of the book. The emotions were powerful and written so well. I wish the first half was a little shorter, but overall, it was a good read.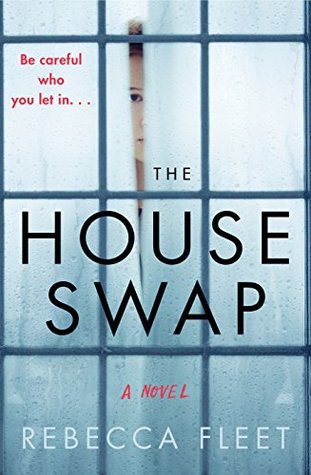 How to Walk Away by Katherine Center
(c/o NetGalley)
This book really sucks you in. I would have definitely finished it in one sitting if that was possible. It's heartbreaking but beautiful. The plot is predictable, but it doesn't matter because the beauty in this book is how Margaret gets to the ending. I also loved how it is written as a reflection on past events-I think it really added depth to the story. This was my first Katherine Center book, but it won't be my last!
Favorite read in April: How to Walk Away
I love book suggestions. What have you read lately?