I've read more books in January and the beginning of February than I ever have this time of year. I'm almost embarrassed to say how many books I have read (27), but my excuse is my terrible insomnia. Since reading has become a bigger part of my life, I'm considering doing posts like these once a month (and including books I didn't like), so I would love to hear if anyone is interested in that.
The Nightingale by Kristin Hannah
I love World War II historical fiction, so I knew that I would love this book. I was right-it was so beautiful and well written, and I loved Isabelle and Vianne's stories equally. I loved reading about women in the wartime and Isabelle's unrelenting desire to make a difference. That said, it is not my favorite novel about WWII, and I thought it was slow at times, which was surprising. I think those who rarely read historical fiction will like this novel more than those who don't. I think I have read too many books that are similar to this one, so it didn't blow me away.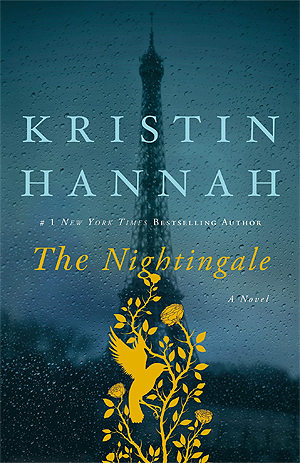 Stars Over Sunset Boulevard by Susan Meissner
(c/o NetGalley)
I was instantly swept away by this story of two pool secretaries becoming friends while they worked on the set of Gone With the Wind. It was interested to learn more about the filming of the movie, and I loved both of the main characters-Audrey, an aspiring actress hoping to get discovered and Violet, a girl from Alabama who came to Hollywood to start over. I loved how the book followed them throughout the years as their friendship was tested. I didn't love the "current" sections as much as they didn't add a lot to the story, but overall, this was a fantastic read.
The Things We Keep by Sally Hepworth
(c/o NetGalley)
Last year, I read The Secrets of Midwives, and I was surprised by how much I enjoyed it. I feel the same way about The Things We Keep. I loved that the story had three points of view-Anna, a young woman diagnosed with early on set dementia, Eve, a woman struggling with the aftermath of her husband's Ponzi scheme and suicide, and Clem, Eve's daughter. All three women have to face a new reality, but I loved seeing their strength throughout the novel. I loved Luke and Anna's story and Eve's role in helping them be together. If you love stories about unlikely love, this one is a great read!
Sanctuary Bay by Laura J. Burns
(c/o NetGalley)
This book was much better than I expected. It starts off with Sarah as a young child witnessing the death of her parents. Even though she was only three, she has a special memory that allows her to relive events from the past. After years of foster care, she is irestigious Sanctuary Bay Academy, where she feels like she gets a second chance at life. Then, her roommate goes missing, and Sarah begins to uncover the secrets behind her school. The last half of the book was so interesting and fast paced that I couldn't stop reading. I hope there is a sequel because there is still so much more I want to know!
The Vintner's Daughter by Kristen Harnisch
(c/o NetGalley)
I was pleasantly surprised by how much I liked this book. Honestly, the writing was not that great, but the story made up for it. It took me some time to get into it, but it kept getting better. The plot was interesting, and I thought Sara was a great main character. It was interesting to learn more about wine making, and once the book finished, I wanted to know more. I just found out there is going to be a sequel, so I am really excited to read it.
Black Rabbit Hall by Eve Chase
(c/o NetGalley)
I really enjoyed Black Rabbit Hall. I loved how the story revolved around the gothic house, and even though the story was dark and heartbreaking at times, it was intriguing and kept me interested. In past-present novels, I usually like the past more than the present, but in this case, both parts were equally interesting. I will say I figured out the secret in this story pretty quickly, but it didn't detract me from liking the novel.
I'll See You in Paris by Michelle Gable
(c/o NetGalley)
I really enjoyed this story of Pru, Win, Annie, and Gladys Deacon. Although part of the story was definitely predictable, it was interesting to watch everything come together. I loved both Pru and Laurel and their strength and curiosity. I think the story started off a little slow, but it picked up and kept me engaged.
Find Her by Lisa Gardner
(c/o NetGalley)
This is the eighth book in the D.D. Warren series, but I think it worked well as a stand alone novel. This thriller about a woman who was kidnapped and held in a pine coffin for 472 days was both heartbreaking and interesting. When Flora gets kidnapped again five years later, D.D. must find her and another missing college student. The book is written in two points of view: Flora's and D.D. Warren's. Through Flora, you learn what it is like to lose your identity in order to survive. Through D.D Warren, you get a behind the scenes look on what it is like to look for a kidnapping victim. The book is fast-paced, dark, and one of a kind. It kept me up way past my bedtime, and I would have finished it in one night if I wasn't too exhausted.
The Two of Us by Andy Jones
(c/o NetGalley)
This is not your average love story. Told from the perspective of William Fisher, it begins 19 days after he starts dating Ivy with a huge, sudden change in their relationship. The story is told over the course of a year as Fisher and Ivy try to make their relationship work. Throw in a best friend with Huntington's Disease and Fisher's job directing commercials in the mix, and it's easy to see why Fisher is struggling. This story was raw and heartbreaking. I loved that it was from a male perspective, even though I think it made Ivy a little one-dimensional. Overall, The Two of Us is worth a read.
The Girl You Lost by Kathryn Croft
(c/o NetGalley)
This is the best kind of thriller-the kind where I can't say much or it'll give away the story. I read it one sitting (and well into the night!). It was suspenseful, full of many twists and turns, and the ending was truly surprising. Such a great read!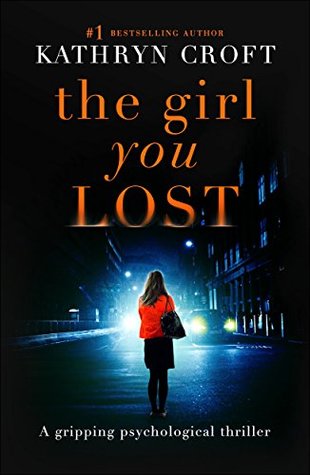 The Smell of Other People's Houses by Bonnie-Sue Hitchcock
(c/o NetGalley)
I was surprised by how much I liked this book about life in Alaska in the 1970s. I usually don't love books with many narrators, but I loved every single one of these narrators. It was interesting, and I loved how the stories collided.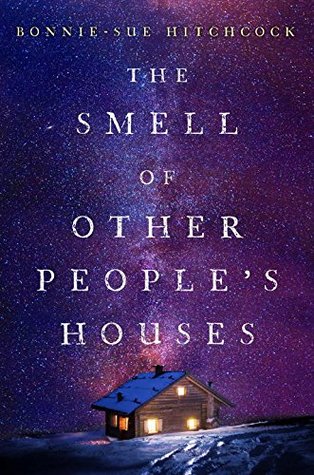 Losing the Light by Andrea Dunlop
(c/o NetGalley)
This book made me nostalgic for my time studying abroad-that feeling of being young and feeling like the world is your oyster. It was written beautifully, and I was so eager to keep reading to find out how it ended. I loved all the random French phrases throughout the novel (though I speak French, and I think it could be a little confusing for those that don't). Overall, it's a wonderful coming of age story in a beautiful setting.
What have you been reading lately? I love book suggestions!