I honestly thought I would read even more than usual in July since I would be recovering from surgery. What I didn't know was that I would be so exhausted after surgery I would turn on my Kindle and couldn't even finish a page. Now that I am getting better, I have been able to read a bit more. I ended up reading seven books since the last book post, but one of them isn't worth mentioning. I'm excited about sharing this post with y'all because there are several books I think would be perfect for end of summer reads!
A Fine Imitation by Amber Brock
I received a copy of this book through Blogging for Books, but all opinions are my own.
I was surprised by how much I liked this book. Alternating between Vera's senior year at university in the 1910s and her socialite life in the 1920s,
A Fine Imitation
really portrays why there is more to life than money. Even though she has everything she could possibly want, Vera is terribly lonely until she meets Emil Hallan, the artist invited to paint a mural in the pool room of her building. As they begin to get to know each other, Vera begins to question whether her life of privilege is worth being miserable. It's written well, and both timelines were woven together beautifully at the end.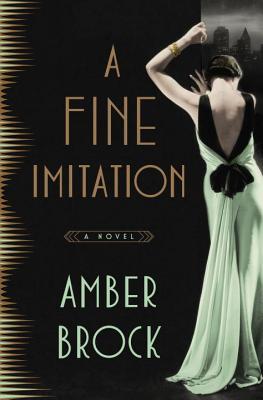 The Singles Game by Lauren Weisberger
(c/o NetGalley)
If you are looking for a fun book to read by the beach or the pool this summer, pick up
The Singles Game
! After a crushing injury at Wimbledon, tennis star Charlotte Silver decides to make drastic changes to win at all costs. Not only is Charlie a good character, but all the supporting characters are great, too. I loved the behind-the-scenes look at the world of professional tennis and what it takes to be a professional athlete.
The Mermaid Girl by Erika Swyler
(c/o NetGalley)
This short story is a prequel to
The Book of Speculation
(
one of the best books I read in 2015
), but I think it makes more sense if you read
The Book of Speculation
first. It was nice to get to know Paulina a bit more and read about a younger Simon. Erika Swyler is an amazing writer-the imagery in this is absolutely beautiful.
Time After Time by Hannah McKinnon
(c/o NetGalley)
From the description, I was worried this book would be depressing, but it turned out to be light and fun! Hayley is going through a hard time at work and with her family life, so she begins to wonder what her life would have been like if she had married one of her other boyfriends. She falls asleep wishing for a new life and wakes up in an alternate reality. I honestly that the premise would be a bit cheesy, but it was done well. If you're looking for a fun read this summer, this book is worth picking up!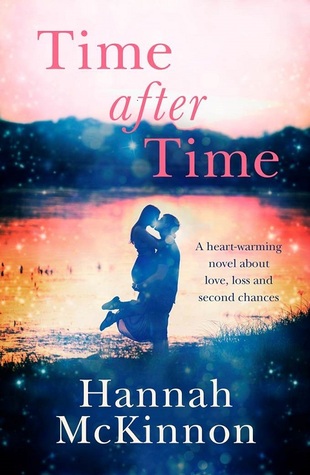 The Imperial Wife by Irina Reyn
(c/o NetGalley)
This book disappointed me. I don't usually read books related to Russia, but I picked this one up because I thought it would be interesting to learn more about Catherine the Great. However, most of this book was about what it's like to be a Russian immigrant and Tanya's marriage falling apart because she's a strong woman. Both the past and present chapters felt underdeveloped. The present came together a little more at the end, but the ending was unsatisfying. The book did make me want to research more about Catherine the Great, though!
Before the Fall by Noah Hawley
(c/o NetGalley)
A plane crashes off of Martha's Vineyard with nine people dead and two survivors. This novel focuses on all 11 people on board, digging into their past lives to discover what happened to the plane. It read more as a philosophical novel than a thriller to me. I never felt the suspense, and the book felt really slow at times. The ending also fell a little flat for me. If you're looking for a thriller, I would probably pass on this book.
Favorite reads in July: A Fine Imitation, The Singles Game, and Time After Time.
I love book suggestions. What have you read lately?