I am
almost
embarrassed I finished the Literary Ladies Summer Challenge this quickly. It came at the perfect time for me
—
Chris just started his intern year, and I am getting used to a weird sleep schedule...which means I read until 4 a.m. on some nights. It doesn't help that I'm a
teensy bit
competitive, so I wanted to get it done as quickly as I could. That being said, I read some great books, so I am excited to share these reviews with y'all!
The challenge runs until September 21. If you would like to participate, click
here
for more information.
1. A YA book
Everything, Everything by Nicola Yoon
(c/o NetGalley)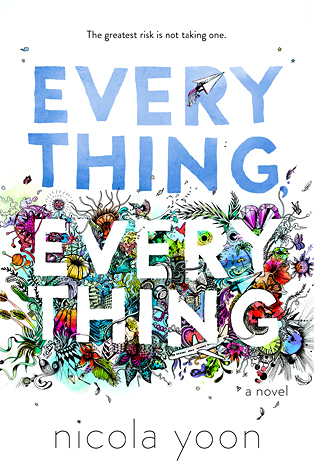 It is rare for me to give a book five stars, but every once in a while a story comes along that I know I won't ever forget. Everything, Everything is beautiful, tender, and heartbreaking. I love books that use different mediums (if the book does it well), and this couldn't have been done better. The writing pulled me in and didn't let go. I even wanted to bring this book to the dinner table. I loved Madeline and Olly and wish their story could go on forever. Even so, the ending was beautiful. I honestly want to start over and read this book all over again.

Love is everything. Everything.
2. Non US Author
Don't Get Me Wrong by Marianne Kavanagh
(c/o NetGalley) (She's from the UK)
This book was about Kim and Harry, two opposites who have one thing in common-they are both close with Kim's sister Eva and her young son, Otis. The story was both sweet and heartbreaking, though I was hoping for more romance. The ending left me wanting more. Overall, a sad and lovely story.
3. A book that was recommended by a blogger (or instagrammer / you-tuber / goodreads-er)
The Girl on the Train by Paula Hawkins
…basically recommended by every blogger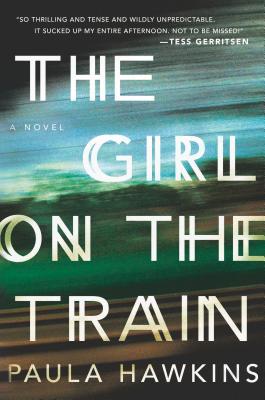 I am always a little bummed when I don't like a book that everyone loves, but that was the case with The Girl on the Train.
Honestly, I was so frustrated reading all three characters-they were so messed up and really needed help. Rachel's sections were the worst. I think the worst part for me was because of the constant focus on the drinking, none of the characters really felt developed. I didn't really feel the suspense, and the ending didn't surprise me at all. I honestly was expecting some huge twist at the end with this book being so popular, but it ended up being really predictable. So there's that, I guess.
4. A book that has been on your TBR list for a year or more
I've had
Saving CeeCee Honeycutt by Beth Hoffman
on my GoodReads to read shelf since February 2, 2013.
I'm so glad I picked this book for this challenge because I have wanted to read it for two years and never got around to it. It tells the story of CeeCee Honeycutt, who takes care of her mom (who has psychosis) for the first 12 years of her life. When her mom passes away, she is sent to start a new life with her Aunt Tootie in Savannah, Georgia. I really loved sweet CeeCee and the cast of characters-Mrs. Odell, Oletta Jones, and Aunt Tootie. The setting in the 1960s is perfect, and I loved watching CeeCee come out of her shell. Such a sweet story!
5. A book with a kickbutt female character
Circling the Sun by Paula McLain
(c/o NetGalley) This novel is about Beryl Markham, the first woman to fly solo across the Atlantic Ocean from east to west. That sounds kick butt to me!
Honestly, I was really bored most of the time when I read this book. I was hoping it would be more about Beryl's flying adventures, but it started out when she was a kid and mostly discussed her horse training and her romantic life. I liked The Paris Wife better. This one just didn't keep me very interested. Honestly, if I wasn't reading it for this book challenge, I probably would have quit. Beryl was definitely a kickbutt character though
—
just not a very interesting one.
6. A book that is or will be a movie (or TV show)
Still Alice by Lisa Genova
This was a touching and truly beautiful story of a woman (Alice) who is diagnosed with early-onset Alzheimer's and how it affects her and her family. Although the book was sad, I thought it was informative and touching.
I do have one thing I didn't like-after reading Still Alice and Inside the O'Briens, I thought the characters were too similar-both hated the parents who gave them the disease, wandered into a church after they were diagnosed, had children trying to have a baby and desperate to be grandparents, a troubling relationship with their youngest child, etc. It felt a little formulaic and both books alone were great, but after reading Still Alice, I wished the family life wasn't so similar.
7. A book written by a comedian or celebrity – or even a memoir if neither of those are your jam.
Bossypants by Tina Fey
After reading three memoirs this year, I have discovered that I don't really like memoirs. I like Tina Fey and thought it was funny at parts, but I apparently don't really care about the details of a celebrity's life. I did really like the chapter about Sarah Palin because I was curious why Tina Fey came back to do the skit since she had already left SNL at that time.
8. A book with a one word title.
Alive by Scott Sigler
(c/o NetGalley)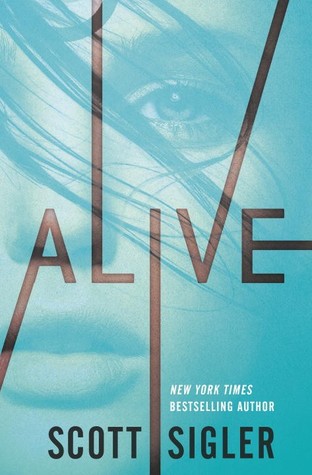 Scott Sigler specifically asked readers not to write spoilers...which makes this book really hard to review. I'll say this-I really enjoyed it. There were many surprising twists and turns, and I thought the direction he took was interesting. I liked the suspense and constantly wanted to pick up this book & keep reading when I needed to be doing other things. Can't wait until the next book!
9. A suspenseful book – a mystery, a thriller, a book about revenge!
Somebody I Used to Know by David Bell
(c/o NetGalley)
This book tells the story of Nick Hansen, who sees a girl at the grocery store who is the splitting-image of his college sweetheart...who has been dead for twenty years. The girl ends up dead the next morning, forcing Nick to reevaluate everything about his girlfriend's death. I really liked this book. Nick was a great main character, and I liked the supporting cast. Even though the story felt a little slow at times, the mystery really pulled me in...and I read it in less than 24 hours. I like all the twists and turns, and the ending was great. I can't wait to read more from David Bell!
10. A book about summer, with summer in the title, or in any way related to summer because this is a summer challenge!
That Chesapeake Summer by Mariah Stewart
(c/o NetGalley)
I really enjoyed this story-it was a sweet story of a woman who discovers a life-changing secret and heads to St. Dennis in search of answers. I liked that the story was told from Jamie's point of view, with a few chapters dedicated to Dan and diary entries from Grace. I didn't realize it was part of a series until I visited GoodReads, and I think it works well as a stand-alone novel.
The thing that bothered me about this book is the writing. If I'm being honest, it just wasn't written well. I thought a lot of the conversations felt awkward, and I wish the writing was more fluid. It also felt like she was using the same phrases over and over (like "Jamie knew this place was great because she researched it." She said that about everywhere in the city).
Overall, it was a cute, quick read.
Have you read any of the books I picked for this challenge? What is on your summer reading list this year?