How is it already time to share my books for October? Honestly, I had another blog post ready for today, and then I realized it's time for the Show Us Your Books linkup. October was a weird reading month for me. I started out in a major reading slump. Nothing I read really worked until I switched to exclusively thrillers. One note: I have been thinking of categorizing my book reviews by how much I liked the book, like others do in this linkup. Would this be beneficial for anyone?
The Wonder by Emma Donoghue
(c/o NetGalley)
I really liked
Room
, so I decided
The Wonder
was worth a try. Lib, a nurse who trained under Florence Nightingale, is sent to Ireland to observe a young girl who has not eaten for four months. Is it a hoax, or is the girl really able to survive without eating? My problem with this book is it took me forever to get into it. I really liked the last fourth of the book but had a hard time getting there. It was a unique read, which I really appreciated, but I wish it took less time to set the story.
Last Seen Leaving by Caleb Roehrig
(c/o NetGalley)
In general, I liked this story of Flynn trying to figure out what happened to his girlfriend January after she went missing. This book is both a thriller and a coming of age story. I liked Flynn as a character, but I felt like the mystery was a bit formulaic and predictable. It was a decent read but not one I would go out of my way to recommend.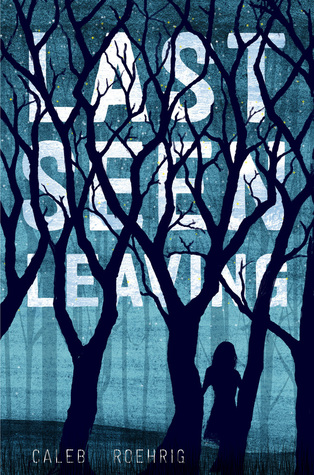 Siracusa by Delia Ephron
(c/o NetGalley)
I have mentioned it in the past, but I strongly believe that sometimes you read a book and don't really like it because of the frame of mind you are in at the time. I think that's what happened with
Siracusa
. I liked the writing, but most of the time I was really annoyed at the characters. The story did get better as it went on, but it never really wowed me.
You Will Know Me by Megan Abbott
(c/o NetGalley)
How far would you go to help your child excel? Devon is a child gymnastics prodigy, and her parents have devoted years to her success. Then, six weeks before her tryouts for Senior Elite, a tragedy occurs in the gym. I really enjoyed this book. I know how crazy the gymnastics world is, and this book explains it well. The thriller aspect was a bit weak at times, but I still really enjoyed it and read it in a day.
Baby Doll by Hollie Overton
(c/o NetGalley)
After eight years in captivity, Lily's kidnapper finally makes a mistake, and she escapes. This book is the aftermath of what happens-to Lily, her daughter, her twin sister Abby, her mother, and her kidnapper. It's suspenseful and emotional, and I couldn't put it down.
Beautiful Maids All in a Row by Jennifer Harlow
(c/o NetGalley)
I really liked this first book in a new detective series (though I think it works well as a stand alone). Iris is a unique character-an FBI agent who left the field after losing her husband at the hands of a serial killer. Two years later, a case makes her come back as a consultant. Then, the serial killer contacts Iris, and the story becomes even more interesting. This was a great thriller. It was interesting, with a few unique twists. I would definitely recommend it to those who love detective novels.
All These Perfect Strangers by Aoife Clifford
(c/o NetGalley)
This book surprised me. I saw quite a few negative reviews on GoodReads and thought I would hate it. There were definitely some problems: it was really a thriller and never felt suspenseful. I also wasn't a fan of the ending. That said, I thought it was a good character study. I mostly liked Pen, and the diary format worked. It's not the best book I have read, but it was definitely interesting!
Favorite reads in October: You Will Know Me, Baby Doll, and Beautiful Maids All in a Row
I love book suggestions. What have you read lately?
Save
Save