Hello, friends! We had a super busy weekend this week with getting my hair done, a baby shower, and maternity photos, but I'm sad it's over. It's rare these days that Chris gets a full weekend off (what we call a golden weekend in the medical field), so I truly treasure it when he does. Anyways, let's talk about books! After
a slower July
, I was on a roll with reading in August! I managed to finish both the first round and bonus round for Erin's Book Challenge (which is why you see a lot less NetGalley books than usual. Haha) Because of the challenge, I feel like I read an even bigger variety of books than I typically do, and thankfully, I liked almost all of them!
Winter by Marissa Meyer
What an ending! I'm always nervous going into the last book of a series, but I love the way Marissa Meyer finished The Lunar Chronicles. I'm so sad I'm almost done reading about these amazing characters. Thankfully, I have a few short stories left.
The Marriage Pact by Michelle Richmond
(c/o NetGalley)
I LOVED this thriller. The premise was super interesting and unique, and the story kept me on my toes . It was one of those books I didn't want to stop reading when I should have been really doing something else (like sleeping). The only reason it's not a solid five stars for me is I wanted a little more from the ending.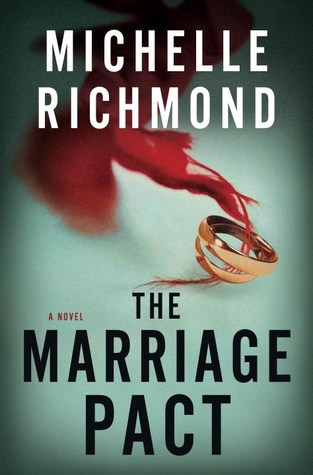 The Other Girl by Erica Spindler
(c/o NetGalley)
This was a solid thriller that I was able to read in basically one sitting. It was definitely predictable, but figuring out the ending didn't ruin the story for me in this case. The book kept me interested and was the perfect length for this kind of thriller.
Beartown by Fredrik Backman
(c/o NetGalley)
I almost gave up on Fredrik Backman after reading
Britt-Marie Was Here
. I'm glad I didn't. Beartown also started out super slow, but it transformed into a beautiful, powerful read about a town where the only thing that matters is winning. It's heartbreaking and poignant and truly a must read.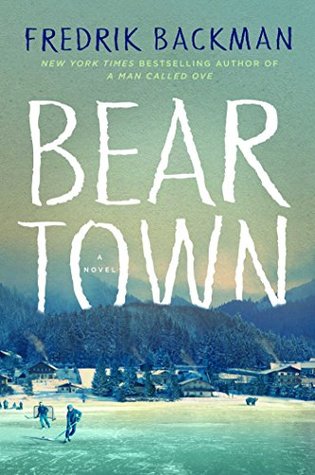 Northanger Abbey by Jane Austen
It's been a while since I've read a Jane Austen book, so I was thankful for a challenge that convinced me to pick one up! I enjoyed it, as always! I need to read all the Jane Austen I haven't read soon!
Fangirl by Rainbow Rowell
Oh, yikes. I don't really understand the hype with this one, friends. I usually love coming of age stories, but this one felt so disjointed. Cath just wasn't the best character, and the Simon Snow passages seemed out of place at times (I almost lost it when Levi compared him to Harry Potter. Well, duh, but the book was basically based on Harry Potter anyway, so I figured he didn't exist in this world. Super strange.) Then, there was the ending, which wasn't really an ending. There were still SO many loose ends. I'm not saying it wasn't a good book; it just wasn't nearly as great as I thought it would be with all the positive reviews I've seen.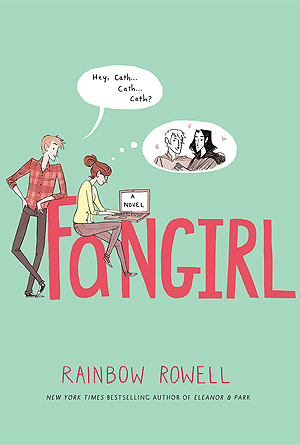 The Butterfly Garden by Dot Hutchinson
This book was creepy but also really unique. It is one of those books that's hard to put down. I didn't love the twist at the end, but it was still a good book, and I will definitely pick up the second in the series.
Extremely Loud and Incredibly Close by Jonathan Safran Foer
I was a little worried I wouldn't like this book because it took me forever to get used to the writing style. The thing that really got me about this book was the characters. You can't help but feel for Oskar and the profound loss he suffered at a young age.
Miss Peregrine's Home for Peculiar Children by Randsom Riggs
This book just never really captured my attention. Like others said, it's basically X-Men with children. It got a little better towards the end, but I honestly don't even care enough to read the second book in the series.
Irene's Children by Tilar J. Mazzeo
(c/o NetGalley)
What a powerful tale of strength and courage. This is a non-fiction book about Irena Sendler, who helped rescue over 2,500 children in Warsaw during WWII. Even though it's non-fiction, I think even those who don't usually like non-fiction would like it because it's told in a story format. If you are interested on what it was like in Warsaw during WWII, this book is definitely worth reading!
Fairest by Marissa Meyer
This was my least favorite of the Lunar Chronicles stories, but that doesn't mean it was bad. It gave insight into why Levana is the way she is. I thought I would feel sympathy towards her, but I really didn't. I did like the extra information about some of the other main characters, though.
Favorite reads in August: Winter, The Marriage Pact, and The Butterfly Garden
I love book suggestions. What have you read lately?
Save
Save